December 2019
Calendar of Events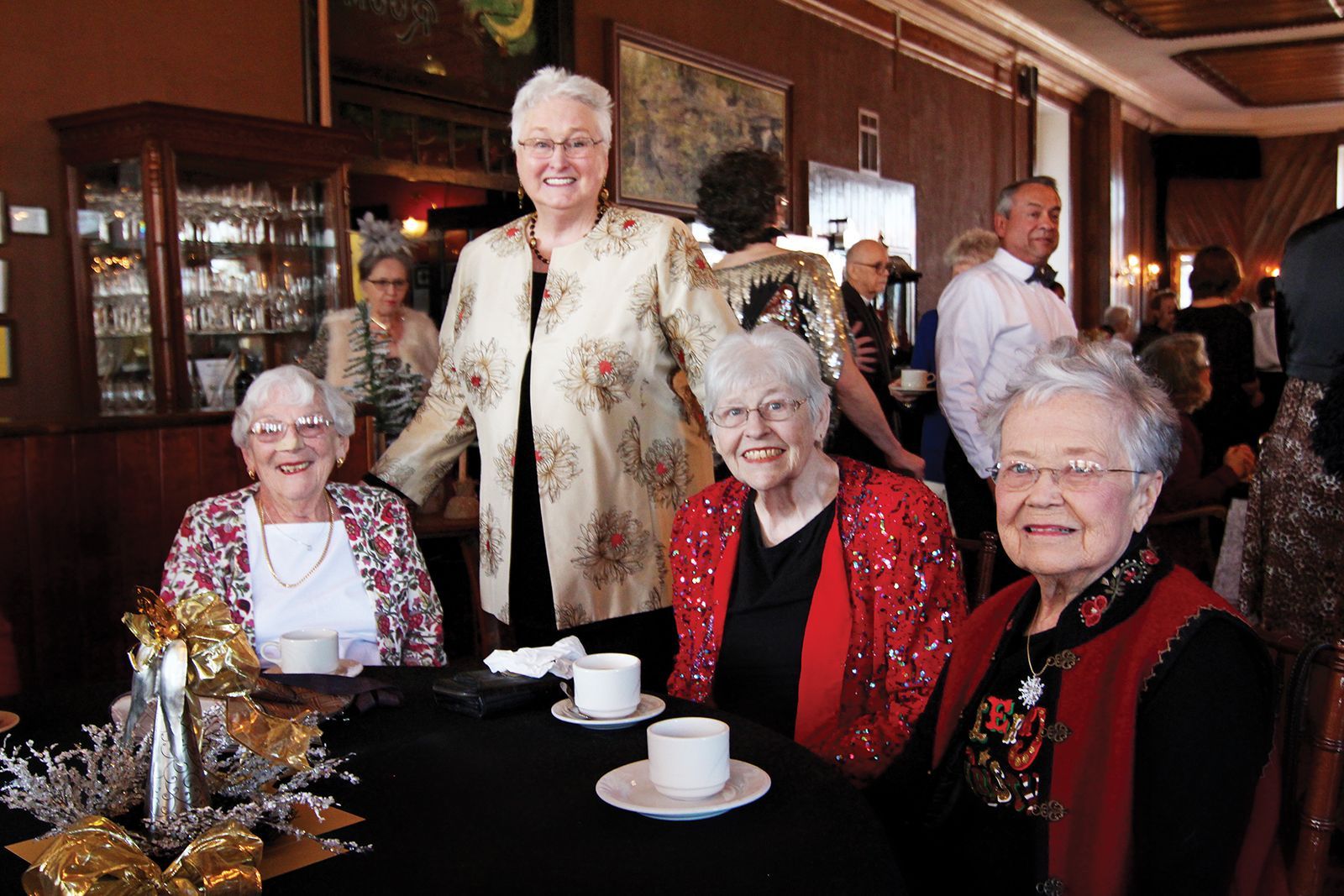 53rd Annual Silver Tea
Dec. 5, 8:30 to 10:30 a.m.
Silver Tea is held at the Crystal Dining Room at the Crescent Hotel in Eureka Springs, Ark. Fitted in full Holiday fashion by the St. James Episcopal Church members,  this event kicks off the Christmas Season Celebrations occurring all over town throughout the month. The tables are covered with silver trays full of tea cookies and sandwiches. Each year a non-profit organization in Carroll County is chosen to receive the donations those attending give to visit and share time with friends and neighbors.
Over the 50-plus years, the tea has raised thousands of dollars for area non-profit organizations. Admission to the tea is by donation. This year's chosen honoree is Cup of Love Ministry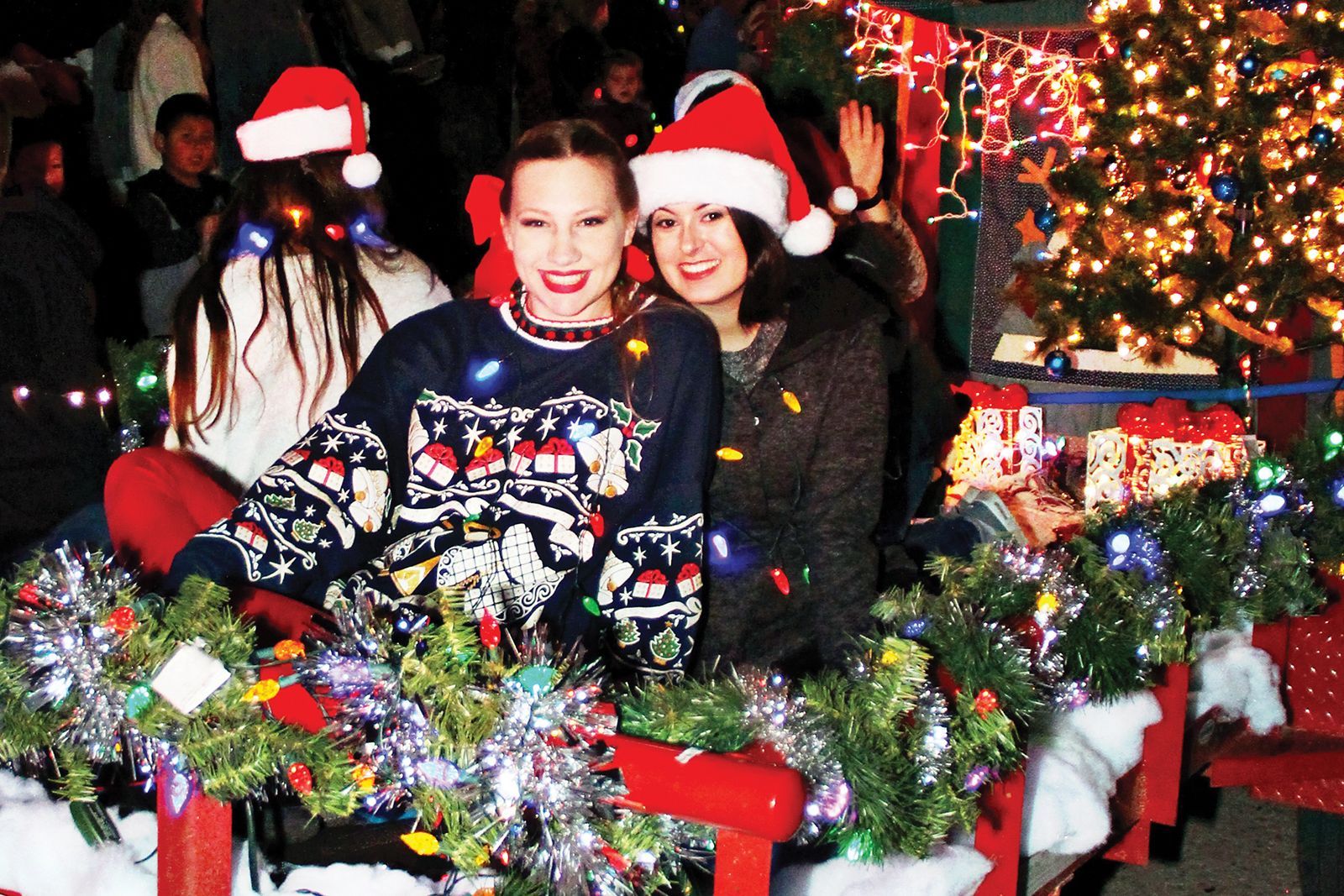 Christmas Parade of Lights
Dec. 6, 6 p.m.
A rain or shine event and one of Eureka's favorite parades, this evening's Parade of Lights rolls at 6 p.m. through the beautifully decorated downtown streets with floats, walkers, bands and thousands of lights. Start your holiday season in Eureka.
For more information call 479-253-8737.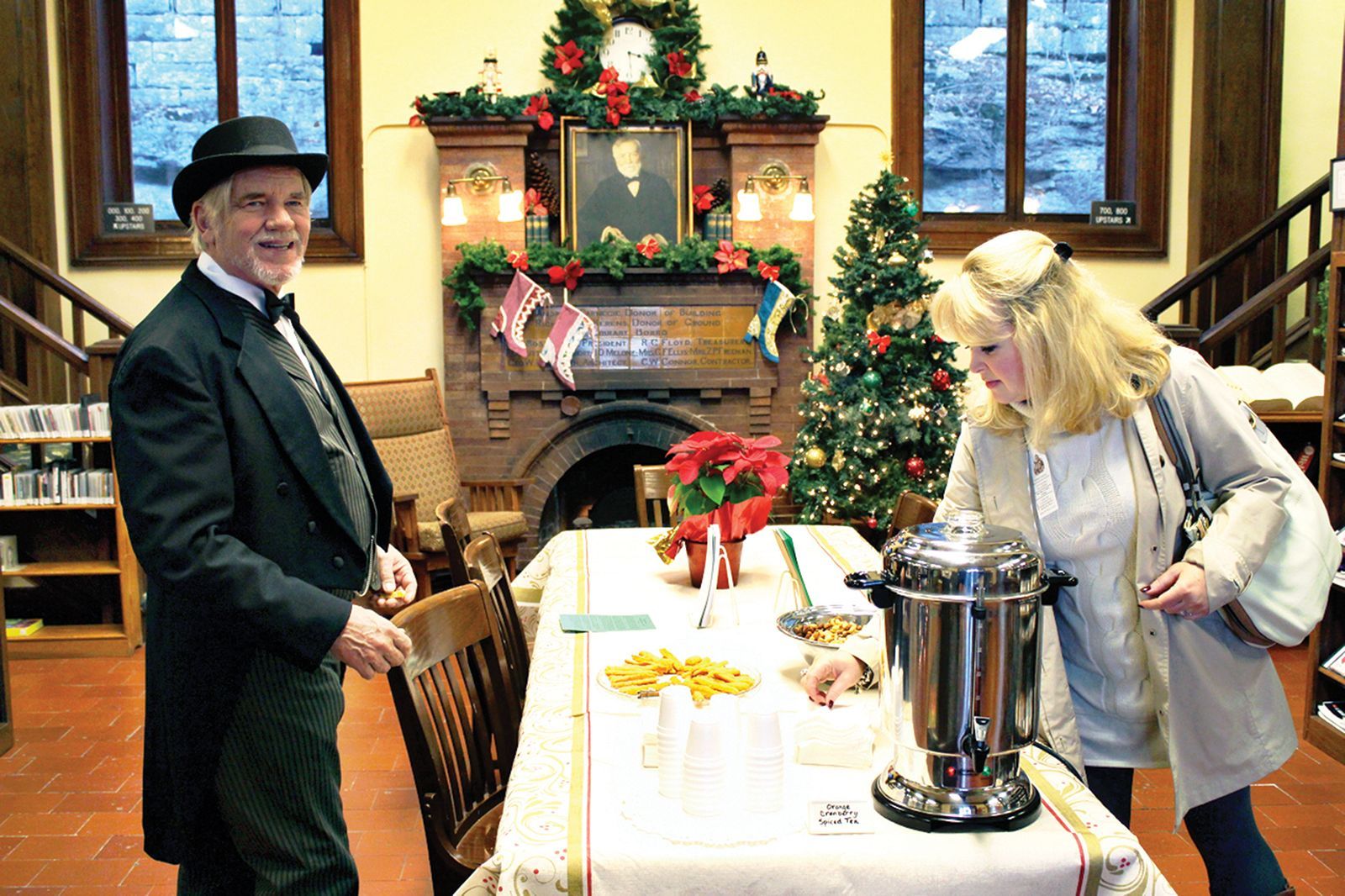 Annual Christmas Tour of Homes
Dec. 7, 10 a.m. to 3 p.m.
A walking tour of a sampling of Eureka's most beautifully restored homes giving guests a glimpse of a bygone era.  All stops on the self-guided tour will be lavishly decorated for the season with Victorian attired docents to relate the history of each home.
Visitors will be treated to carolers, Christmas music and refreshments along their journey into the past.
Visit website for ticket info.
Advance tickets online and at the Chamber of Commerce and Eureka Springs Historical Museum.
Santa in the Park
Dec. 7, 11 a.m. to 1 p.m.
John Two Hawks Holiday Concert
Dec. 7, 7 to 9 p.m.
17th annual holiday concert featuring John Two-Hawks and featuring the Bentonville Washington Jr. High Girls' Choir at The Aud in Eureka Springs.
A Night of Merry Making
Dec. 14, 5 to 8 p.m.
Free holiday fun for the whole family!
Caroling in Basin Spring Park with momandpop at 5 p.m.
Living Windows including living art exhibit,
5 to 8 p.m.
Elfie Selfie Scavenger Hunt, 5 to 8 p.m.
Snow, street theater and more throughout this spectacular night of shopping in our historic downtown.
Main Street Merry Eats
Dec. 14, 5 to 9 p.m.
With 1000 Santas (or Krampus) dancing through the streets and Eureka's Shops filled with a cast of holiday characters in Living Windows one tends to get hungry and thirsty. This year the Holiday Dine Around will provide guest the opportunity to enjoy small plates and unique holiday cocktails at participating restaurants.
Guests start by purchasing their dining pass at the Main Street Welcome table in Basin Spring Park (or online) for just $25 and that dining pass will include four vouchers which can be redeemed for a featured plate or holiday cocktail at one of many participating locations.
Night of 1000 Santas
Dec. 14, 6 to 11 p.m.
The Premier Downtown Eureka Springs Santa Scavenger Hunt is back and better than ever!
Join hundreds of Santa's and his helper's to find spots with games, clues, and trivia throughout the night in Downtown Eureka Springs. It's time to find out who is naughty and who's nice! The person who gets the most points will win a trip back to Eureka Springs. (Ties are broken by a randomized drawing. All prizes are final.) Must have an iPhone or Android device to participate – more details to come.
Event is 21 & Only.  Pre-party starts at 6:00 p.m. with stroll and scavenger hunt starting at 7 p.m.
Tickets available soon and will be on site at the Night Market on Spring Street (the starting point) on the night of the event. Benefits the Main Street Eureka Springs program to bring more great programming to Downtown Eureka Springs.
Bring a Santa hat or full Santa gear to participate.
A Eureka Christmas
Dec. 14, 7 to 10 p.m.
The Auditorium presents an all Arkansas Christmas Concert. Performers TBA.
This is a free show and a way to help the Flint Street Food Bank and a couple of our local charities with your donations of food and cash.
We hope you can come and join us for a wonderful musical holiday evening. Doors open at 6:30 p.m., show starts at 7 p.m.