November 2019
Calendar of Events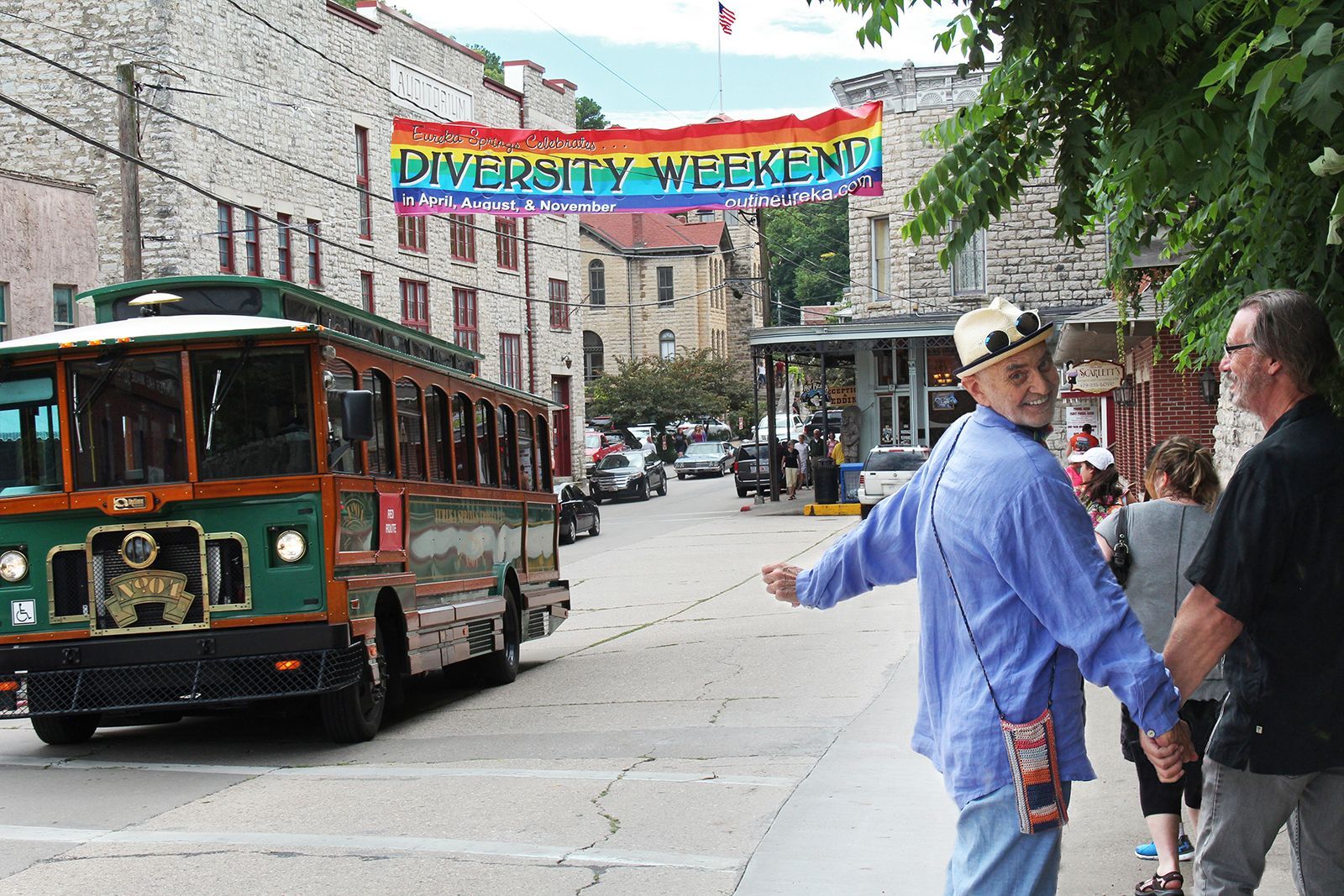 Fall Diversity Weekend
Nov. 1-3
Join us for a fun weekend that will make you want to move to our "Gay Capital of Arkansas." Where we live "Diverse Everyday"
Porche Palooza & Parade
Nov. 7
Porsche owners from all over the US and their beloved cars descend on Eureka Springs on this beautiful fall weekend filled with tours, drives, dinners, show & shine, and ladies' "tea". Registration opens on website, Oct. 1 at 6 a.m.
72nd Annual Ozark Folk Festival
Nov. 8-10
Eureka Springs 72nd Annual Ozark Folk Festival, the longest running Folk festival in the nation. Fun for the whole family with free music in the Basin Park Band Shell.
Veterans Day Weekend
Nov. 8-11
Come and join us in thanking and honoring our Veterans.
Parade on Nov. 11 at 10 a.m. through downtown Eureka Springs.
Talent on Parade
Nov. 16
The Auditorium presents a Top 2019 Holiday Dance Spectacular for some of the most talented young dancers of all ages in our region.
Come and be inspired by these youngsters during their competitions, convention and pageant. View website for registration information.
Antique Festival of the Ozarks
Nov. 22 at 9 a.m. to
Nov. 24 at 5 p.m.
Quality antiques brought by fine dealers from across the midwest!
Schedule:
Friday, Nov. 22 : 12 to 6 p.m.
Saturday, Nov. 23 : 10 a.m. to 5 p.m.
Sunday, Nov. 24 : 10 a.m. to 4 p.m.
Adults: $6.00, Children 9-12: $3.00
Children 8 and under: Free.
Free parking. Tickets valid for entry all weekend.
Don Gammie Turkey Trot
Nov. 28, 8:30 to 11 a.m.
Come out and help support the Grassy Knob Volunteer Fire Department and burn some calories before you eat Thanksgiving dinner! 5K Trail Run and 1 Mile Fun Run!
This event will be held at the Lake Leatherwood City Park just outside of Eureka Springs, Ark., on Nov. 22. Both runs start at 8:30 a.m. Participants arrive at 8 a.m.. The start, finish, and signup location is at the baseball and soccer fields.
Shop Small Saturday
Nov. 30, 2:30 to 4:30 p.m.
Momandpop will be playing. Santa will be available for Santa Selfies and the Carroll County Library will be reading holiday books.
At the Shop Small Headquarters at Eureka Clothing Company (31 Spring Street), 100 people will receive a local retail, dining or spa gift certificate and Shop Small Bag and their game card for a chance to win a trip back to Eureka Springs.
To enter with your Game Card you must be in Basin Spring Park at 4:30 p.m.
The Basin Park Christmas Tree Lighting is also at 4:30p.m.