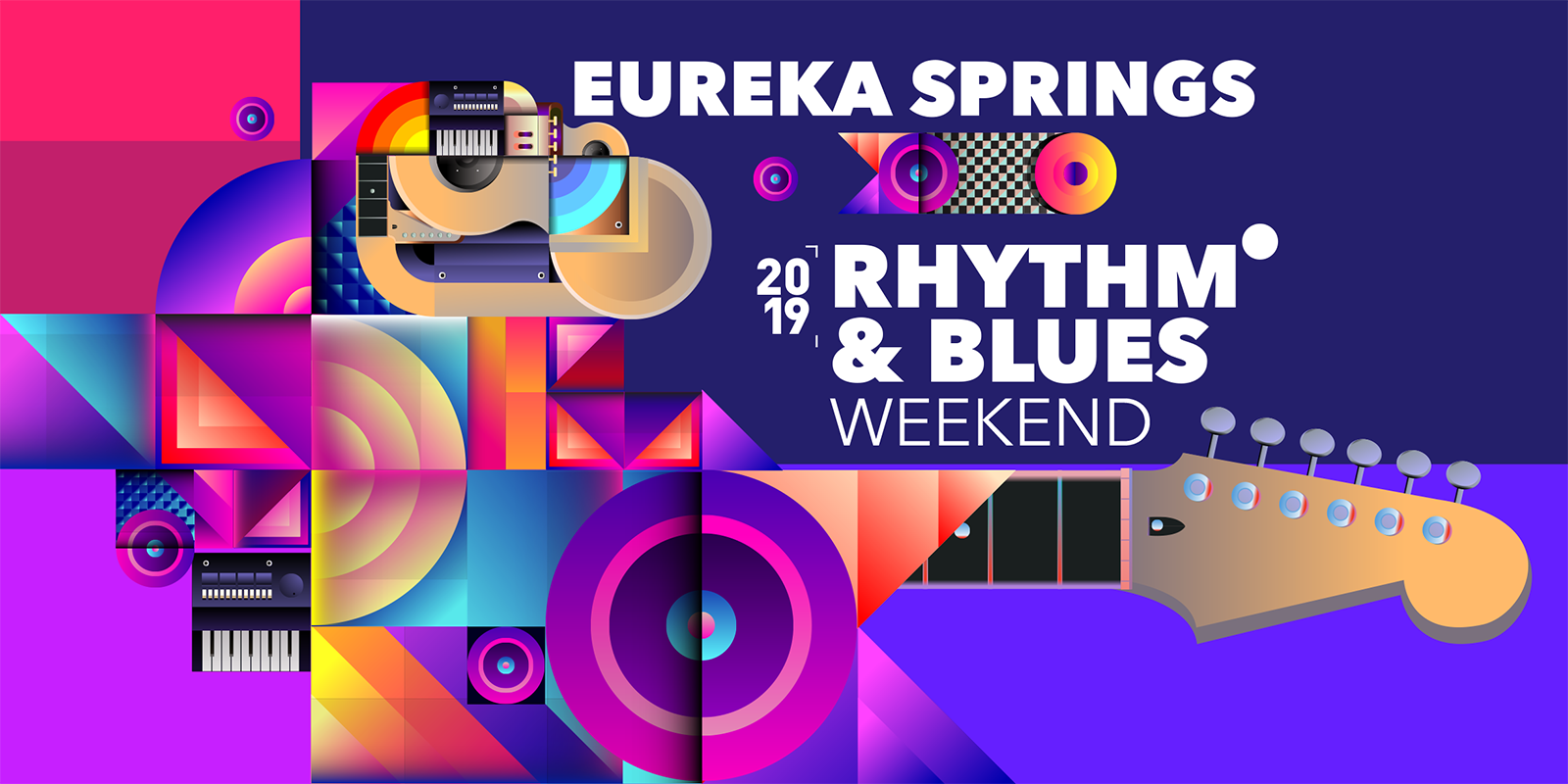 Hello, and welcome to Eureka Springs!
June is a wonderful time to visit our quaint little town. The flowers and trees are in full bloom, and the lake is finally warm enough to take a relaxing dip.
Our town is absolutely full of life this time of the year.
We hope you love music, because we're kicking the month off with the Rhythm and Blues Festival. The festival features two days of free music in Basin Spring Park, with local and regional acts sure to delight your senses. In true Eureka Springs fashion, the celebration of blues music extends to local bars and restaurants. You won't be able to escape quality blues music from May 31-June 2. After hearing some of the talented musicians slated to perform, we're betting you'll want to stay for the entire festival.
Opera in the Ozarks premieres a different kind of music on June 21, featuring fully staged and costumed performances at Inspiration Point, just a few minutes west of Eureka Springs. At Opera in the Ozarks, student musicians become the stars of the show. The theme of this year's summer season is "Changes of Heart." Performances include Mozart's "The Abduction from the Seraglio," Puccini's "La Boheme" and the American classic "Little Women." If you happen to be in Eureka Springs between June 21 and July 19, we strongly encourage you to check out the talented singers at Opera in the Ozarks.
For those of you who are history buffs, we've got the perfect activity for you. Eureka Springs Historical Museum is featuring a special exhibit called "Our History in Quilts" from May 10-July 31. Some of the quilts date back to the mid-1800s, created by Eureka Springs residents who passed long ago. The museum has plenty of other exhibits if you aren't into quilts, including displays on local schools and fires, priceless artwork created by famous locals and numerous photographs and postcards.
You've got to get hungry at some point, and that's what Mud Street Cafe Annex is for. The Annex offers breakfast and lunch all day. We have yet to taste something we don't like at the Annex, from fluffy pancakes to juicy burgers to massive homemade muffins. We're guessing you'll have a similar experience if you pop by.
Whatever you do in Eureka Springs, we hope you have the best time, and please come back soon!
- Eureka Springs Visitor Staff
A whole lot of soul is happening at Eureka Springs during Rhythm and Blues Weekend, May 31 to June 2.
The 2019 Opera in the Ozarks season begins June 21 with a rousing production of "Little Women," followed by productions of "The Abduction from the Seraglio" and "La Boheme." The performance series "Changes of the Heart" is sure to thrill and entertain.
Tasty morsels of pancakes and syrup, juicy burgers and the best coffee in town take the cake at this dining favorite in Eureka Springs.
Eureka Springs Historical Museum steps back in time with quilts that reflect the past.
View the 2019 Eureka Springs Community Calendar
Check out all the restaurants in town