---
Winter 2018-2019
Calendar of Events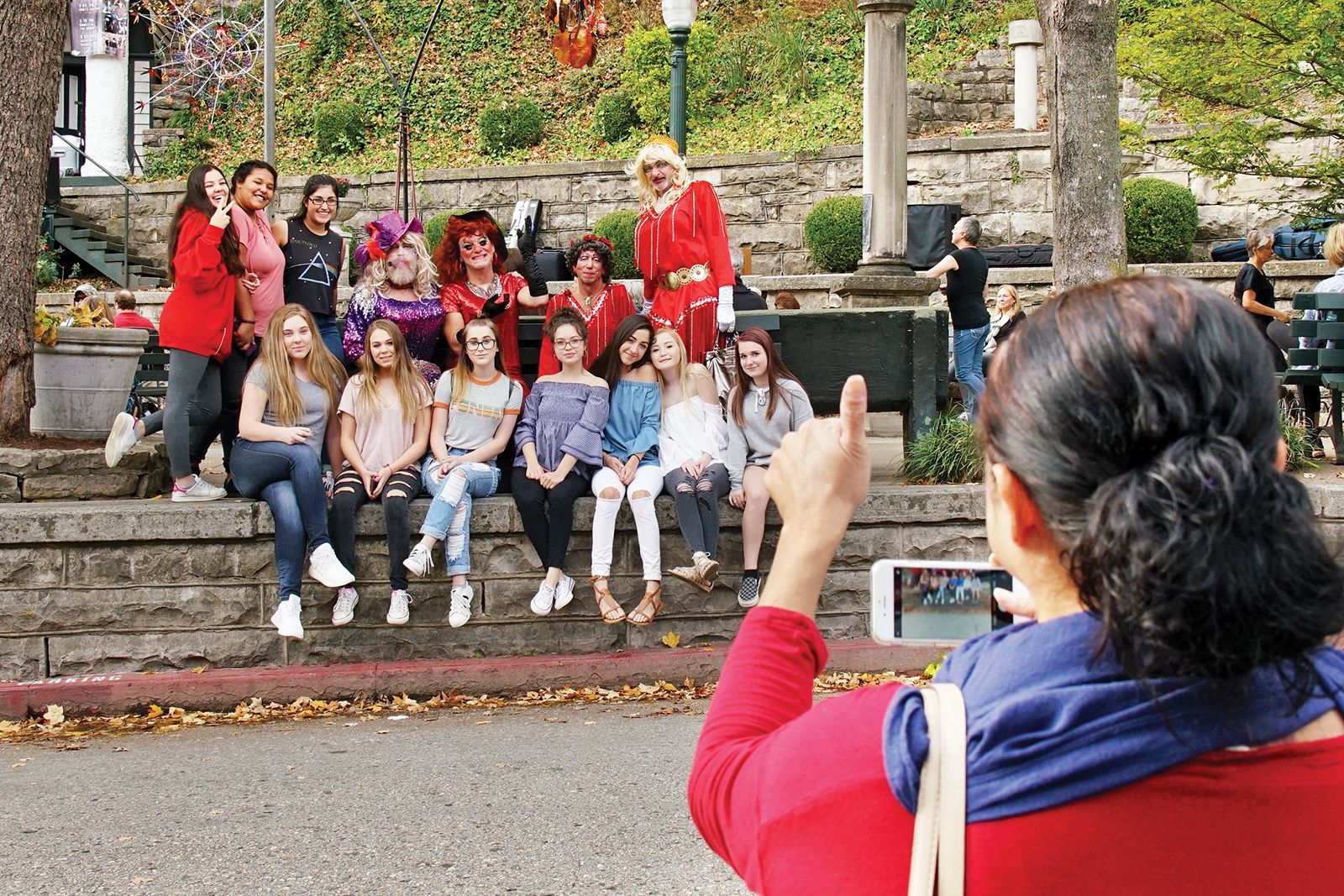 Diversity Weekend
Thursday, Nov. 1-Sunday, Nov. 4
Fall in love with the beautiful Ozarks during our Fall Diversity celebrations in Eureka Springs. This weekend features fun events all around town.
Jimmy James at the Auditorium
Friday, Nov. 28 p.m. to 10 p.m.
The one and many voices of singer, songwriter and dance music diva Jimmy James, featuring legendary vocal tributes of men and women. Reserved seating tickets are $25, $30 and $40, and can be ordered at www.TheAud.org
71st Annual Ozark Folk Festival
Friday, Nov. 9 - Sunday, Nov. 11
The longest running folk festival in the nation returns with fun for the whole family. There's free music in the Basin Park Band Shell all weekend, with the headline show featuring Funky Feat on Sunday at The Auditorium.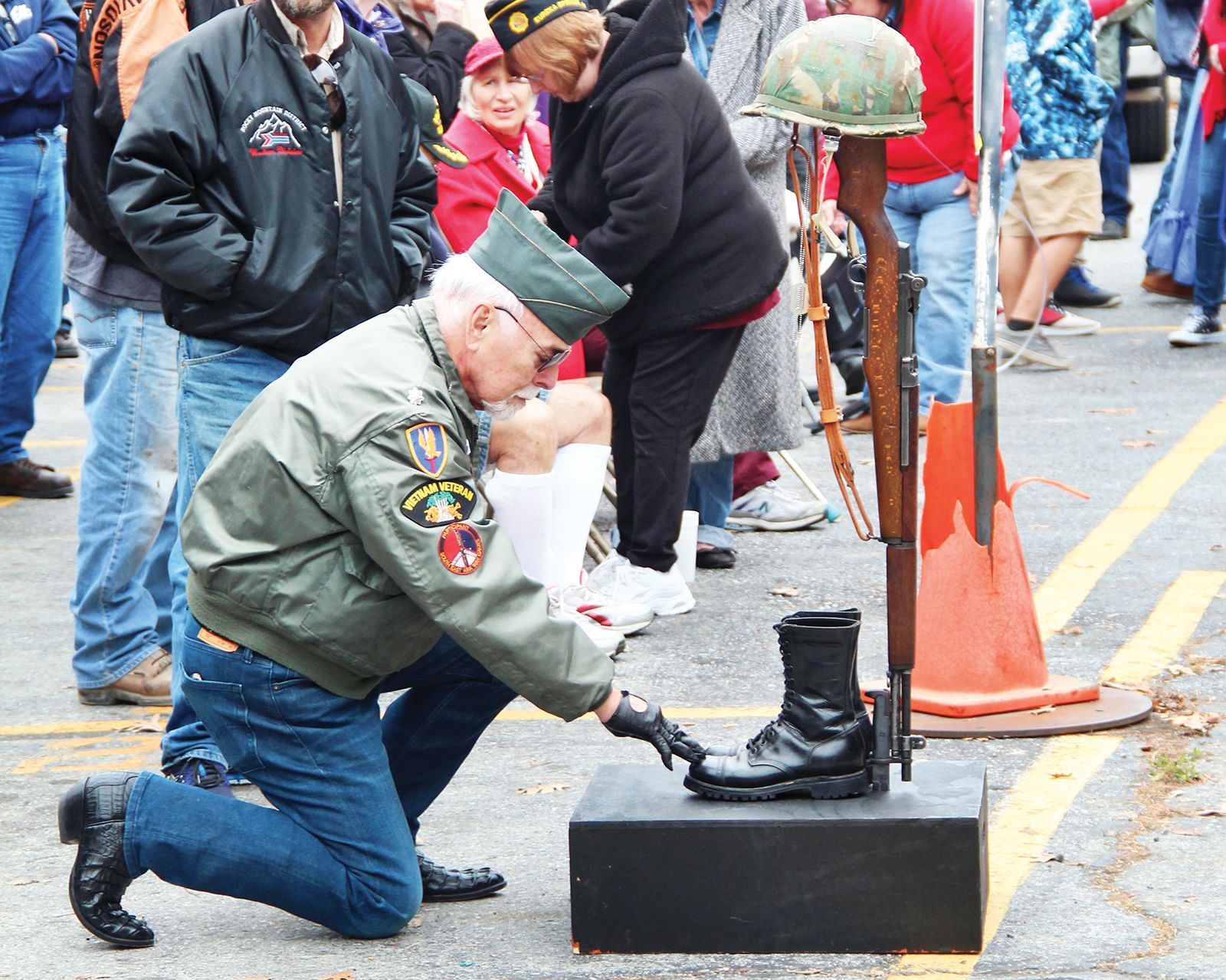 Veterans Day Weekend
Friday, Nov.9 - Sunday, Nov. 11
Join Eureka Springs in thanking and honoring our veterans. The annual Veterans Day Parade begins at 10 a.m. Friday in downtown Eureka Springs.
Funky Feat with Sierra Hull & Christie Len'ee
Saturday, Nov. 10, 7 p.m. to 10:30 p.m., The Auditorium
The headline performance of the 71st Annual Ozark Folk Festival. Three original members of Little Feat — Paul Barrere, Fred Tackett and Kenny Gradney — are joined by longtime Feat drummer Gabe Ford for a raucous evening of Little Feat hits. Also performing will be special guests Sierra Hull, a bluegrass singer, songwriter and musician; and Christie Len'ee, the 2017 International Fingerstyle Guitar Champion who is also a singer and songwriter.
Antique Festival of the Ozarks
Friday, Nov. 16-Sunday, Nov. 18Inn of the Ozarks Convention Center
Dealers from across the Midwest bring quality antiques for this annual event. Times are 5:30 p.m. to 7:30 p.m. Friday, 9 a.m. to 5 p.m. Saturday and 10 a.m. to 4 p.m. Sunday.
Talent On Parade
Saturday, Nov. 17, 8 a.m. to 10 p.m., The Auditorium
Some of the most talented young dancers of all ages in our region will perform in a spectacular event.
Don Gammie Turkey Trot
Thursday, Nov. 22, 8:30 a.m., Lake Leatherwood City Park
The annual Don Gammie Turkey Trot is a 5K trail run and a 1-mile fun run/walk that is held in Lake Leatherwood City Park on Thanksgiving morning. All of the funds raised by this event go to the Grassy Knob Volunteer Fire Department.
Drive-Through Light Display
Thursday, Nov. 22 - Tuesday, Jan. 1 (Open Thursday-Sunday)Great Passion Play Grounds
Experience Christmas via a drive-through light display on the grounds of The Great Passion Play. The lights will be open from dark until 8 p.m. every Thursday, Friday, Saturday and Sunday. For more information, visit www.GreatPassionPlay.org/Christmas.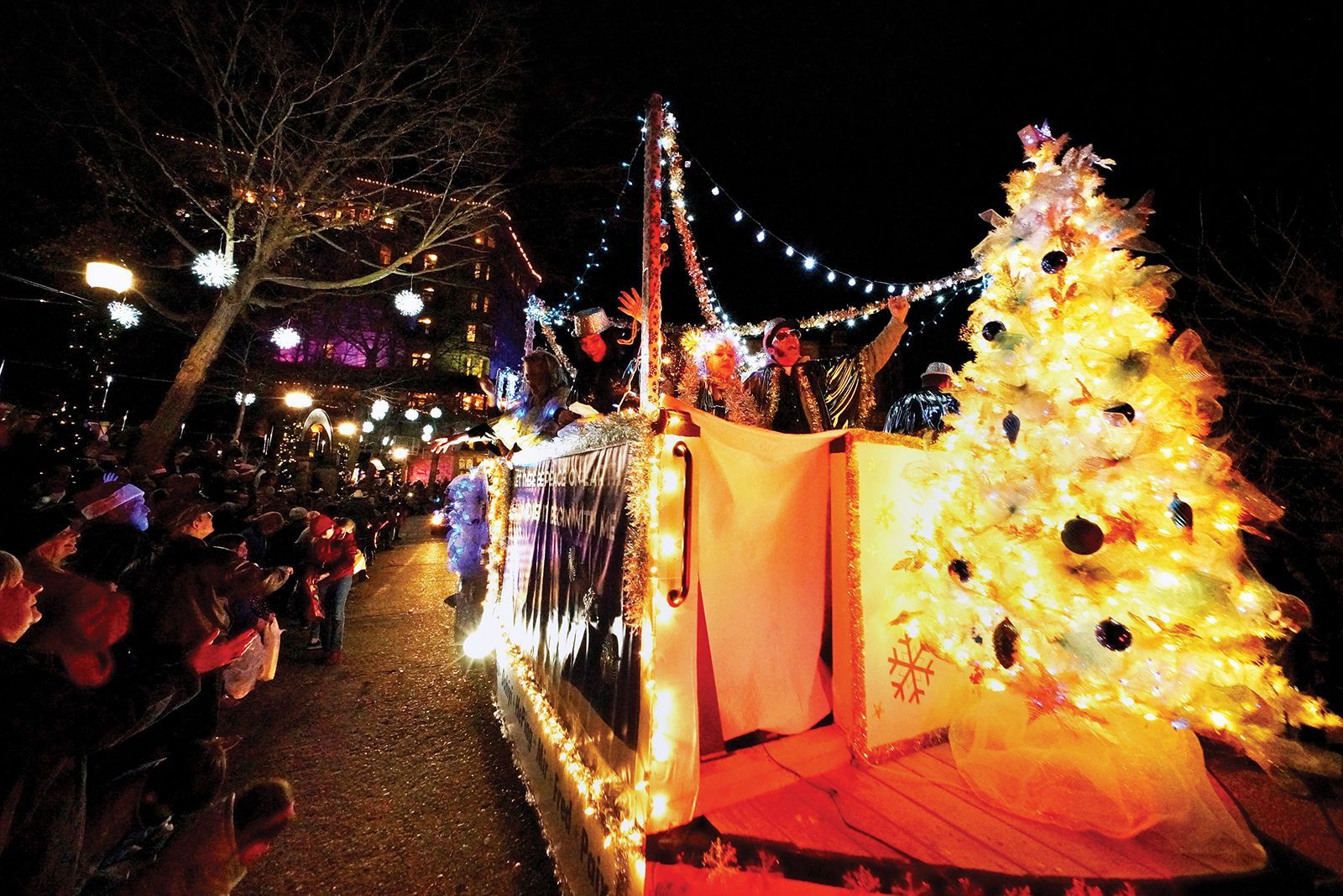 Christmas Parade of Lights
Thursday, Oct. 25 -
Saturday, Oct. 27
Start your holiday season in Eureka Springs! One of Eureka's favorite parades rolls through the beautifully decorated downtown streets with floats, walkers, bands and thousands of lights. For more information call 800-6EUREKA.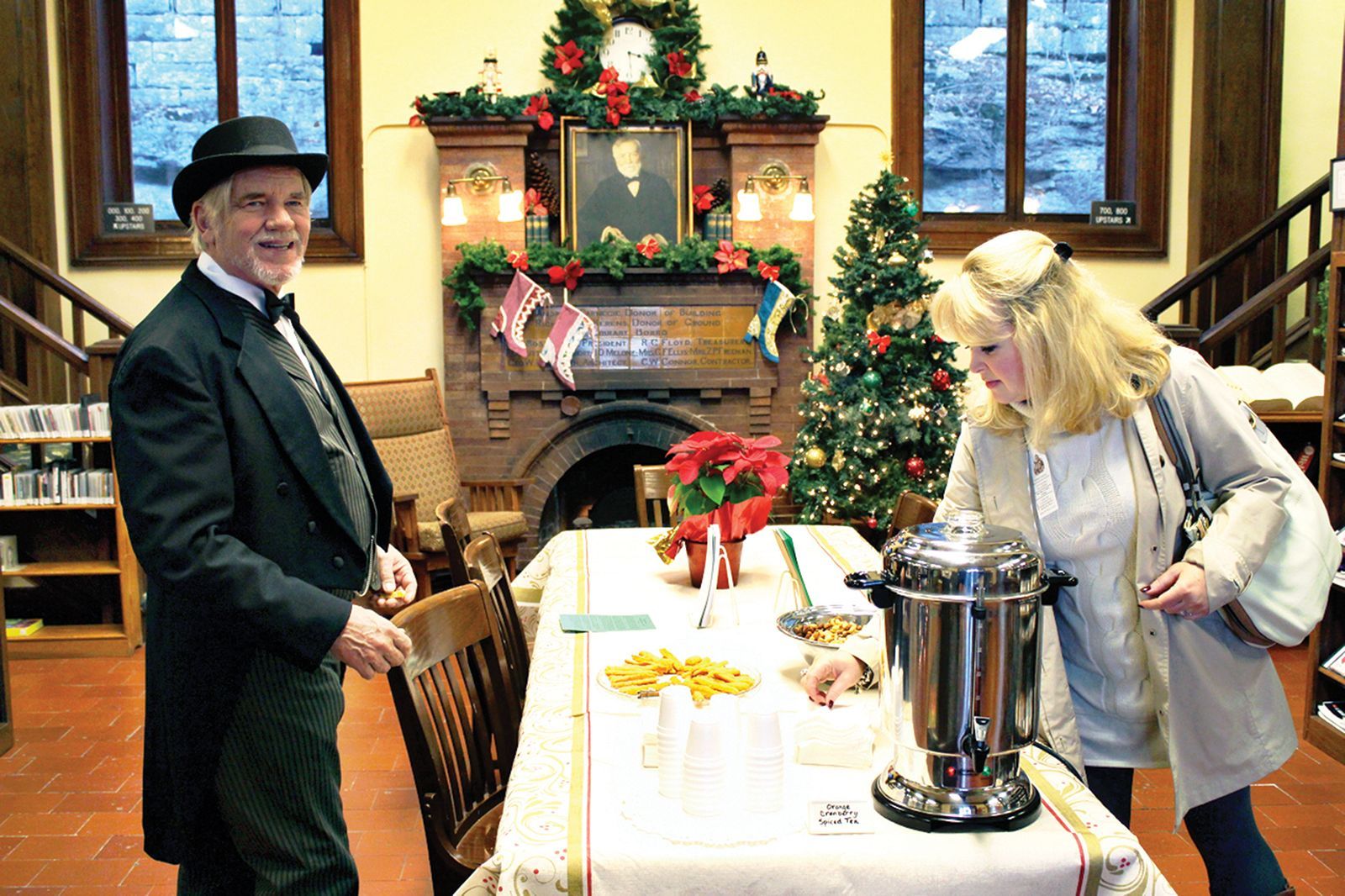 Annual Candlelight Tour of Homes
Saturday, Dec. 1, 3 p.m. to 8 p.m.
A walking tour of a sampling of Eureka Springs' most beautifully restored homes giving guests a glimpse of a bygone era. All stops on the self-guided tour will be lavishly decorated for the season with Victorian attired docents to relate the history of each home. Visitors will be treated to carolers, Christmas music and refreshments along their journey into the past. Visit EurekaSpringsPreservationSociety.org for details and ticket information. Tickets are also available at the Chamber of Commerce and the Eureka Springs Historical Museum.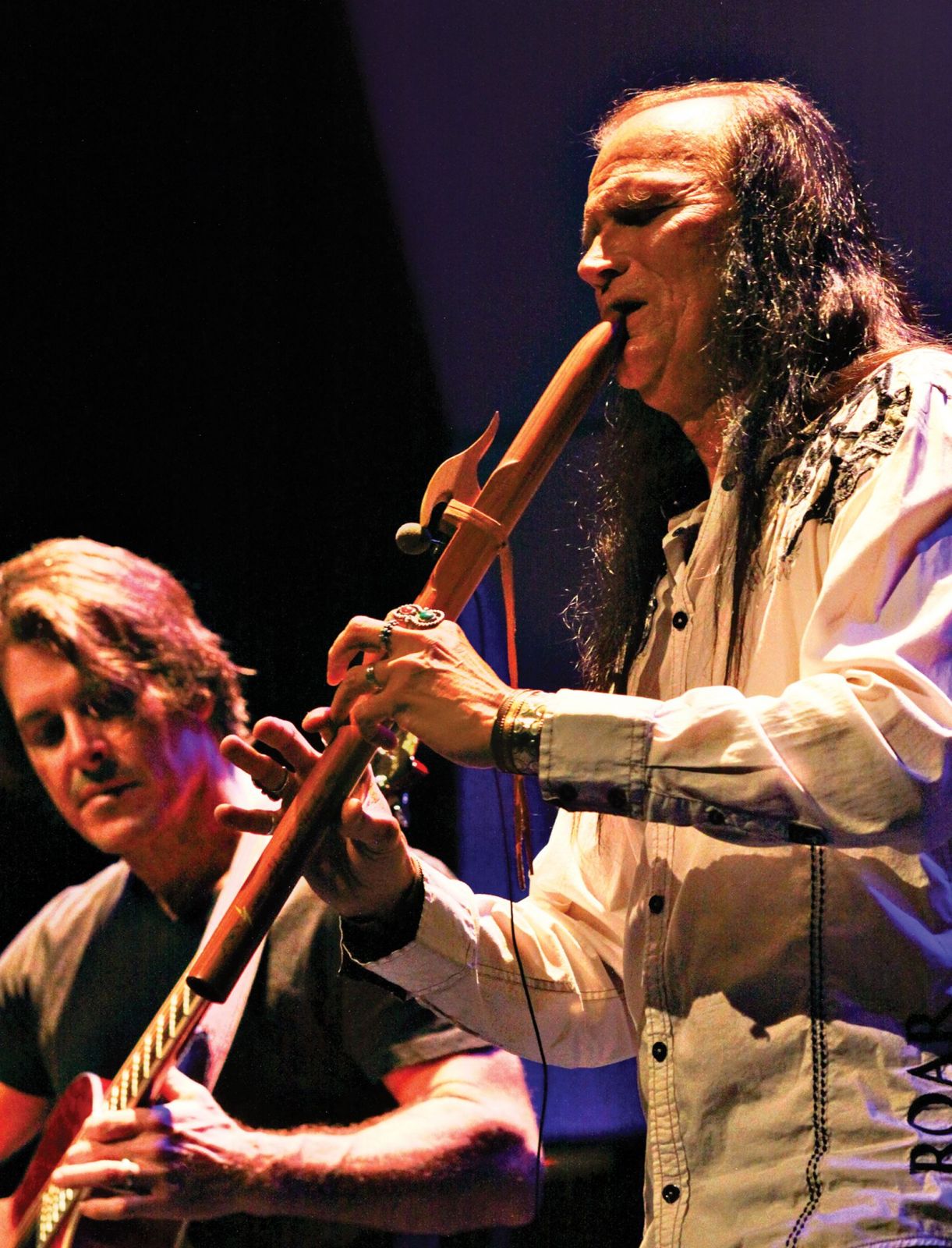 John Two Hawks Holiday Concert
Saturday, Dec. 1, 7 p.m. to 9 p.m., The Auditorium
16th annual holiday concert featuring John Two-Hawks and the Bentonville Washington Junior High Girls' Choir at The Aud in Eureka Springs. Tickets available at JohnTwoHawks.com or at the door the night of the performance.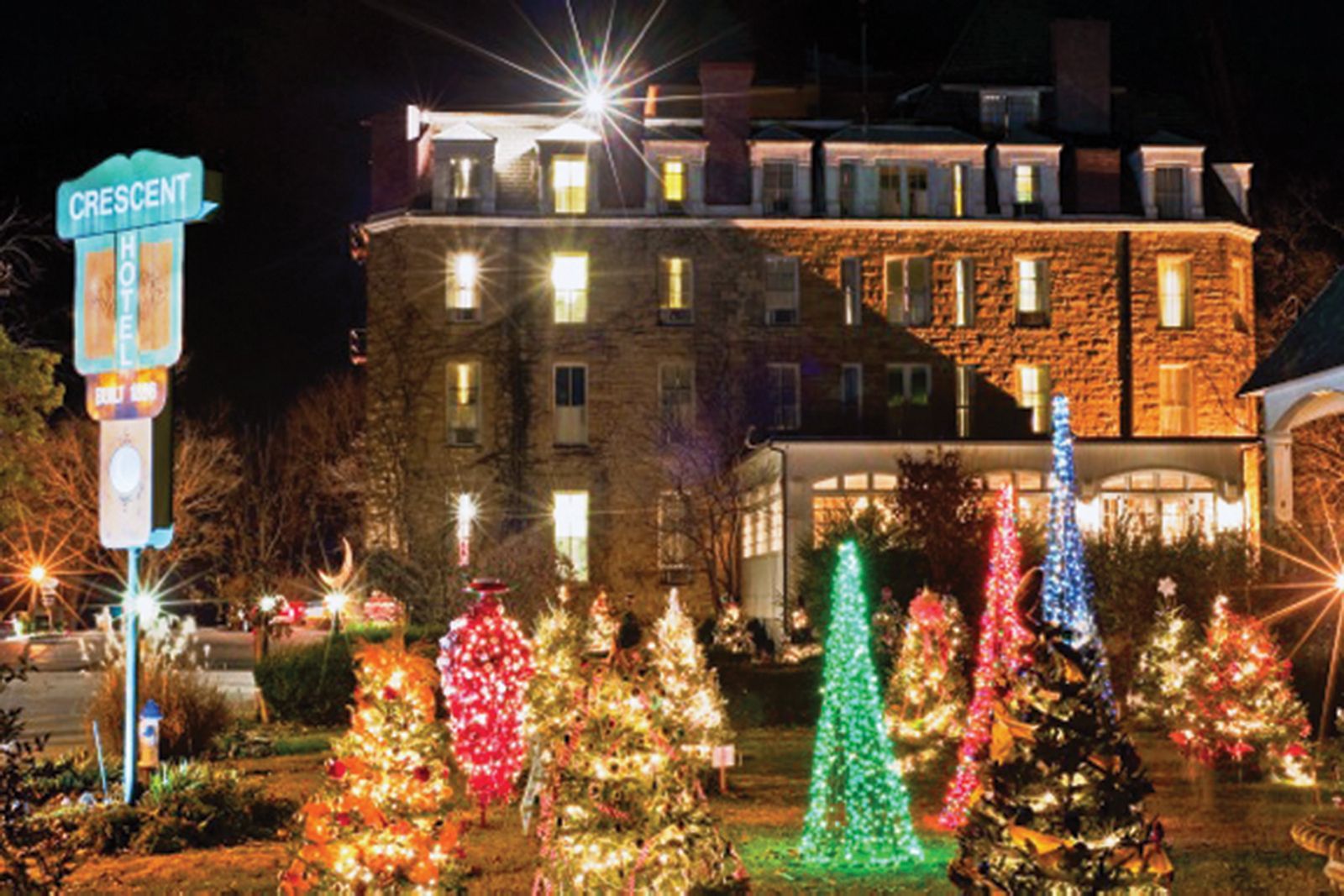 Christmas Tree Forest
Saturday, Oct. 27, 7 p.m. to
9 p.m. at Turpentine Creek Wildlife Refuge
More than 30 Christmas trees will adorn the Crescent Hotel's nearly15 acres. The annual Christmas forest is a community-wide event that allows votes and donations for trees representing local charities, with all money raised going directly to the charities. The top three vote-getters will receive an additional bonus from the Crescent and Basin Park Family.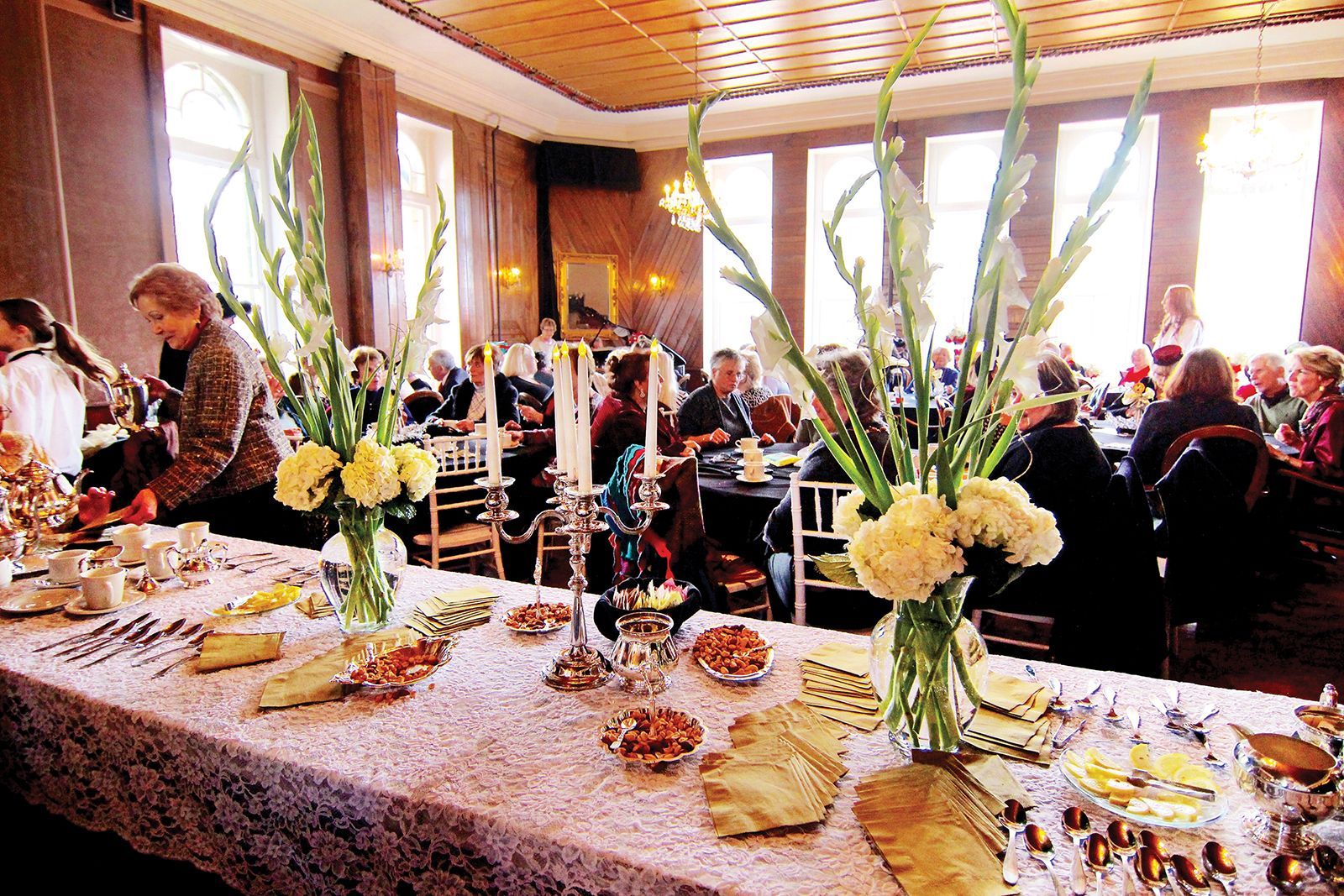 52nd Annual Silver Tea
Thursday, Dec. 6, 1:30 p.m. to 3:30 p.m., Crescent Hotel, Crystal Dining Room
The Crystal Dining Room at the Crescent Hotel will be turned into a Winter Wonderland by St. James Episcopal Church members. This yearly event on the first Thursday in December kicks off the Christmas season celebrations occurring all over town throughout the month. The tables are covered with silver trays full of tea cookies and sandwiches. Proceeds from this year's event will benefit Cup of Love Ministry.
Night of 1,000 Santas
Saturday, Dec. 8, 5 p.m. to
9 p.m., Downtown
The downtown Eureka Springs Santa scavenger hunt is back! Join hundreds of Santas and their helpers to find spots with games, clues and trivia throughout the night. The person who gets the most points will win a trip back to Eureka Springs. This event is for ages 21 and up and participants must have an iPhone or Android device. Tickets will be available at the Night Market on Spring Street (the starting point) on the night of the event. Bring a Santa hat or full Santa gear to participate. This event benefits Main Street Eureka Springs.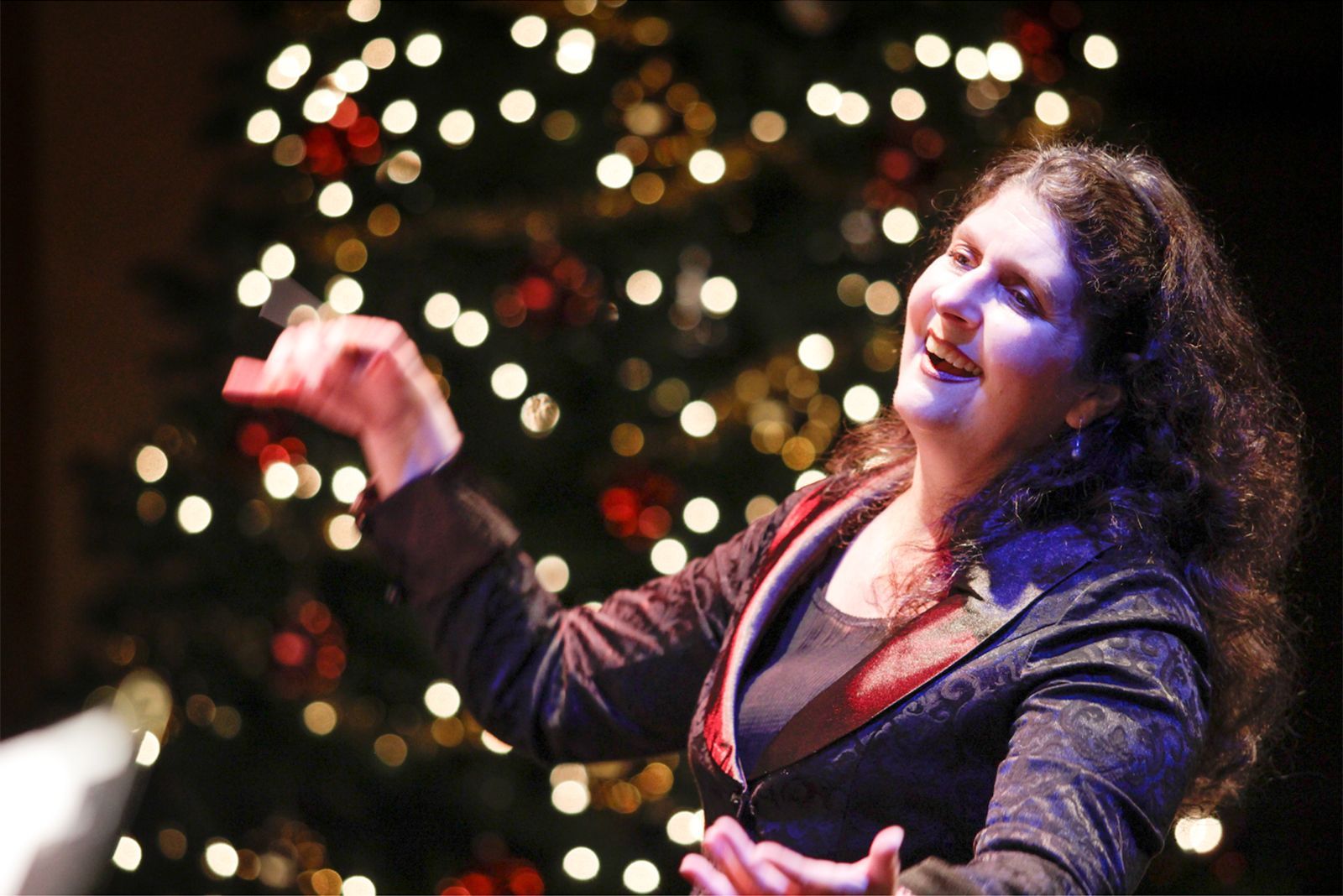 Ozark Chorale Holiday Concert
Saturday, Dec. 8, 7 p.m. to 9 p.m.The Auditorium
Come and celebrate the season with the Ozark Chorale. Showtime is 7 p.m. and tickets are available at the door.